We celebrated the first Dearborn Public Schools Virtual K-12 graduation today. Although not everyone was able to attend, our first graduating class was comprised of 19 dedicated students. The average grade point average was 3.0. This senior class of 19 took a total of 32 dual enrollment classes and 4 advanced placement classes.
Our Valedictorian was Maymuna Mohamed and we are very proud of her and all of the graduates.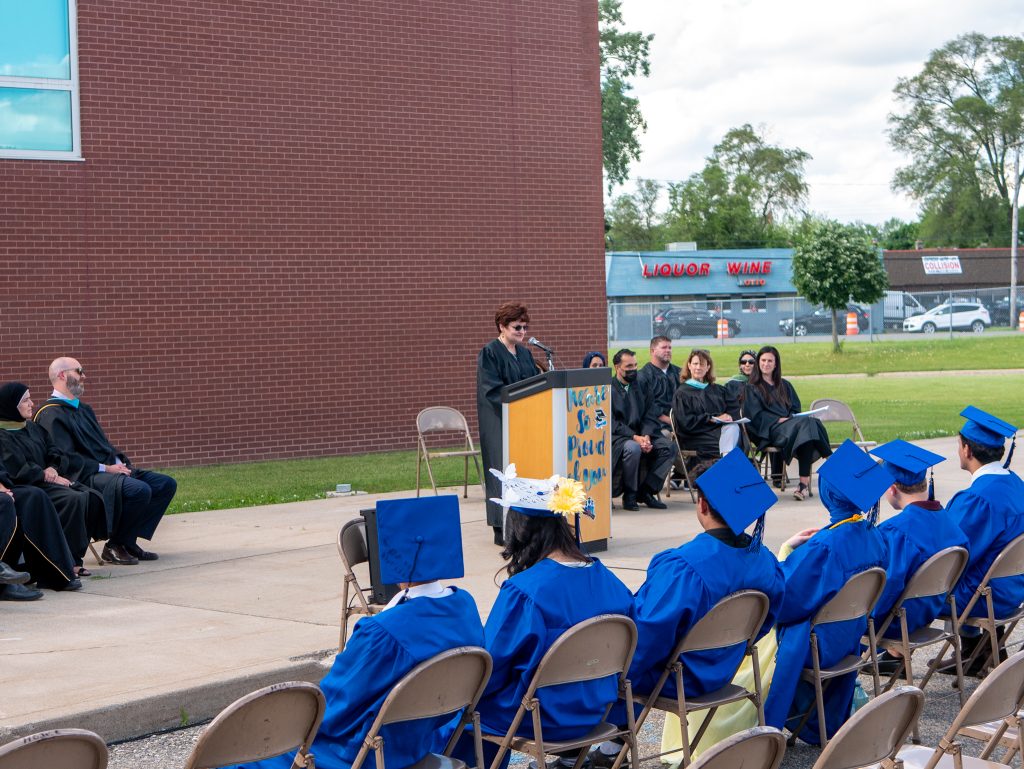 Dr. Kassem announcing the Valedictorian.